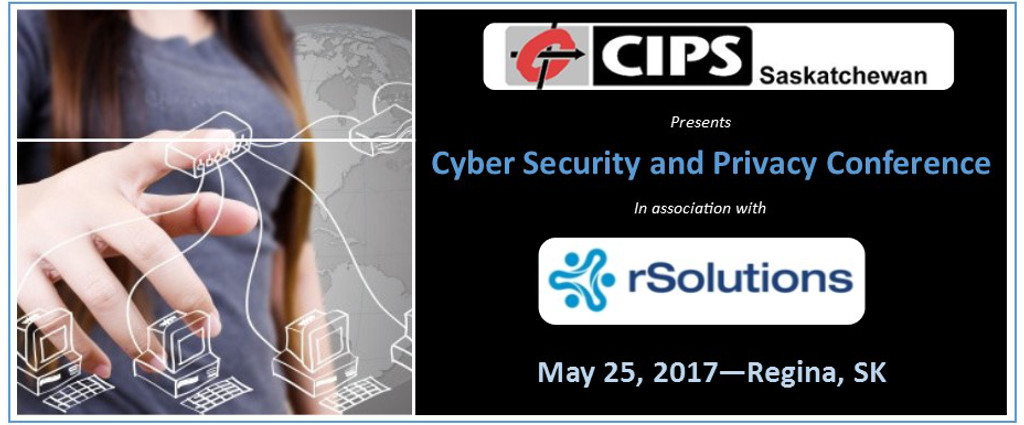 CIPS Saskatchewan
in association with


presents
Cyber Security and Privacy Conference
With the increase in security awareness, we are pleased to present a one-day conference on security and privacy. Anyone interested in information privacy and security will benefit from the speakers, discussions, and networking at the conference. Attendees from government and private industry are welcome. A great opportunity to get face-to-face dialogue with industry experts. Learn best practices and cutting edge solutions, policies and thought leadership from provincial and national speakers and CISO panelists. During the CISO panel discussion we will be focusing on what organizations are doing to ensure their data is secure and their employees' & customers' privacy is protected.
Please join us on Thursday, May 25th, starting at 8:00 AM at the Mackenzie Art Gallery in Regina, SK.
Conference Rates
CIPS Members – $75
Non-Members – $90
Student Members & CIPS SK Board Members – $50
Group Rates (4 or more) – 10% discount – please contact saskatchewan@cips.ca
Registration includes:
Lunch
All Coffee Breaks
After-conference reception for light appetizers & refreshments
Keynote, sessions and CISO panel discussion
Networking with sponsors, presenters and attendees
Conference materials & presentations

Registration is now closed, we look forward to seeing you on the 25th!
Speakers
Scott Jones, Assistant Deputy Minister of the Information Technology Security program at the Communications Security Establishment (CSE)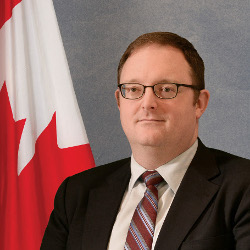 The IT Security program is responsible for providing cryptographic solutions that protect the most sensitive information of the Government of Canada, providing security advice and guidance on the next generation of technology, building relationships with industry to increase security and actively defending against malicious cyber activity.
Scott has held various positions across CSE including as the acting ADM of Corporate Services and Chief Financial Officer, Director General of Cyber Defence and a variety of positions of increasing responsibility across CSE primarily in the Signals Intelligence and IT Security Domains. He was previously seconded to the Privy Council Office as a National Security Policy Advisor in the Security & Intelligence Secretariat.
Scott holds a Bachelor of Applied Science in Electronic Systems Engineering, a Bachelor of Science in Computer Science, and a Masters of Business Administration.
---
Ronald J. Kruzeniski, Saskatchewan Information and Privacy Commissioner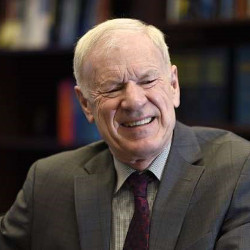 Ron obtained a Bachelor of Administration and a Law degree from the University of Saskatchewan. He was called to the Saskatchewan Bar in 1973. Ron was appointed Queen's Counsel in 1984.
He was in private practice in Regina for 16 years, during which time he was Chief Commissioner of the Human Rights Commission. He has also practiced law in the Ministry of Justice and in 1995 was appointed the Public Guardian and Trustee. In 2014, Ron was appointed the Information and Privacy Commissioner for the Province of Saskatchewan.
Ron has been involved in various senior volunteer roles over the years including the Alzheimer Society of Saskatchewan, the Canadian Bar Association National Elder Law Section, the Public Legal Education Association of Saskatchewan, the Saskatchewan Legal Aid Commission, the Law Society of Saskatchewan, the Regina Catholic School Board, the Campion College Board of Regents, the Regina Public Library Board and the Saskatchewan School Boards Association.
Ron has contributed to his community by sitting on the Regina Separate School Board as Chair and Vice-Chair, the Regina Public Library Board as Vice-Chair and the Saskatchewan School Trustees Association. He is currently Chair of the National Board of Directors for the Canadian National Institute for the Blind and Past Chair of the Alzheimer Society of Saskatchewan.
Ron is a recipient of the Saskatchewan Volunteer Medal in 1998.
---
Richard Baker, CEO and Founder at rSolutions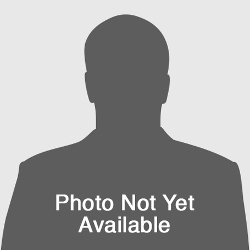 Richard Baker is a senior Information Security professional, and co-founder of rSolutions. He has wide ranging experience in the Information Technology (IT) industry with a focus on Information Security (IS). Throughout his career, he has consistently demonstrated himself to be a leader in the field of Information Security and holds many security related designations and certifications.
rSolutions is a Canadian Information Security and Data Analytics firm. Founded in 2010, rSolutions has grown its client base with a focus on exceptional customer care. rSolutions services a diversity of clients across Canada and the United States in Energy and Utilities, Mining, Financial Services, Healthcare, Media, Education, Retail, Telecommunications, Public Sector and Law Enforcement.
rSolutions brings best-in-breed product solutions together with market leading professional services to deliver high client satisfaction through process driven implementation and professional follow-up. Our follow-up and customer care are a point-of-difference in the marketplace, ensuring investments with rSolutions show value beyond the scope of project completion.
---
Eugene Ng, Cyber Security Leader, Eastern Canada at MNP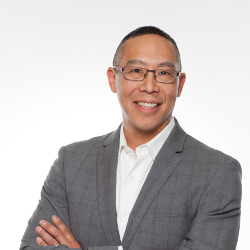 Eugene Ng, CISSP, is MNP's Cyber Security Leader for Eastern Canada. A member of the firm's Enterprise Risk Services team, Eugene identifies security technology, products and services that give clients a competitive advantage.
Eugene oversees research and development activities and formulates longterm vision and strategies at the executive management level to help the firm better serve clients. He provides a full range of cyber security services and solutions to medium-sized and large enterprises, delivering strong advice to help clients make business decisions relating to technology.
Prior to joining MNP, Eugene co-founded a successful cyber security company that won many industry awards. There, he held the position of Chief Innovation Officer and was involved in the design and high-level strategic security vision with some of Canada's largest corporations. Eugene has attended numerous events to understand the marketplace and upcoming technologies and has been a guest speaker, most notably a panel speaker at the Canadian Association for Security and Intelligence Studies to discuss cybercrime with some of Canada's most respected government agencies.
Eugene is a graduate of the DeGroote School of Business at McMaster University. He holds the Certified Information Systems Security Professional (CISSP) designation and is a PCI Qualified Security Assessor.
---
Nathan Schissell & Kristél Kriel at MLT Aikins LLP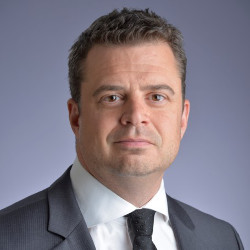 Nathan is a partner at the Regina office of MLT Aikins LLP.  His practiced is focused on information technology, procurement, data protection and privacy, intellectual property commercialization and licensing, anti-spam, ecommerce, mergers and acquisitions and technology transfers.  Nathan advises a broad range of private and public sector clients in various industry sectors.
Nathan has acted as counsel in a wide variety of technology-related transactions, including business-process and technology-based outsourcing; software and systems implementation, development and integration; systems support and maintenance; reseller and distribution arrangements; internet and ecommerce; cloud services; procurement of information technology and technology transfer. He has significant experience structuring, negotiating, and drafting software implementation, development and licensing agreements; and technology transfer agreements.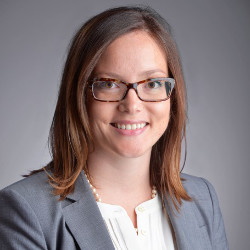 software and hardware maintenance and support agreements; systems integration and strategic alliance agreements; service bureau agreements; outsourcing agreements Nathan's recent focus is on cybersecurity and data governance, agile software development, cloud-computing and social media.
Kristél is an associate at the Regina office of MLT Aikins LLP. Her practice is focused on privacy, freedom of information, and technology.
Kristél has also advised a broad range of private and public sector clients in various industry sectors in these areas – including on matters such as statutory interpretation and compliance, policy development, education and training, access requests and reviews, as well as various transactions and agreements. Kristél has also recently focussed on cybersecurity and social media.
---
Sandeep S. Lota, Systems Engineer at ForeScout Technologies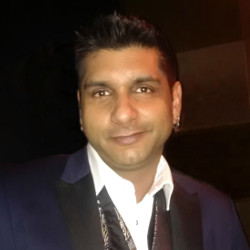 With over 20 years of progressive experience designing and architecting system breakthroughs, Sandeep Lota is a Senior Network Security Expert proven in supporting national and international projects for the world's largest companies. Sandeep has a long record of success innovating complex, large enterprise solutions for network and security infrastructures. He is known as an industry thought leader, and sought after for presentations across the country.
His current role as Enterprise IT and IoT Security Engineer at ForeScout Technologies involves the design and architecture of transformative solutions based on complex customer requirements. Sandeep enables the success of ForeScout's sales and channel force, and is an expert in executing complex design and systems engineering configurations. This combined with his first rate sales and customer skills make him especially effective at contributing to overall team success.
Sandeep holds active & advanced certifications from a number of best-in-breed hardware and software vendors. This training background coupled with years of practical experience has positioned him as an instructor for a number of advanced networking and security courses.
---
Plus the following CISO panelists will share advice & details for their Cyber Security and Privacy leadership:
Daryl Godfrey, CTO, SaskTel
James Goodchild, Vice President, Information Technology & CISO, Greystone Managed Investments
Marc Kneppers, Chief Security Architect, Telus
Caleb Taylor, Chief Security Officer & Director Risk Management, eHealth
Venue: Mackenzie Art Gallery, Schumiatcher Auditorium & Sculpture Court – Regina, SK
Agenda:https://sk.cips.ca/wp-content/uploads/2017/05/CIPS-SK-Cyber-Security-Agenda.pdf
---
Thank you to Rebellion Brewing for reception support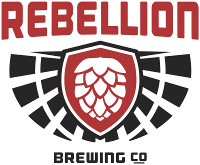 For event questions please contact:
Maria Galati
mgalati@cips.ca
306-352-1392
Regina May 25th – Cyber Security and Privacy Conference