2019 Professional Development Conference
Thursday May 16 2019 from 8:00am – 5:00pm – Conference Sessions followed by a Cocktail Reception
Queensbury's Convention at Evraz Place – Regina, Saskatchewan
---
Thank you to the following Conference Sponsors:
Co-Sponsors: 


Sponsors: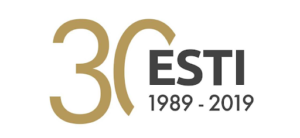 A/V In-kind Sponsor: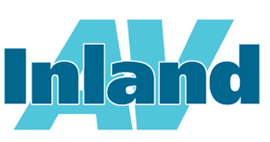 –
---
SPEAKERS & TOPICS
Digital Growth and Evolution, A Policing Perspective – Chief Evan Bray, Regina Police Service
Security Tips and Tricks 101 – Robert Wagner, Splunk
There is never enough budget or time to solve every security problem an organization faces. However, there are a lot of free or inexpensive tactics and techniques that every organization can leverage to make it harder for attackers to enter your environment. This presentation is a collection of basic tips and tricks learned from security professionals around the world. These are tactics that either stop attackers in their tracks, or make their lives much more difficult. You'll walk away with actionable tips to fill your security gaps and help reduce your attack surface.

Cybersecurity and critical infrastructure – Erik Christensen, Horizon
The convergence of information technologies (IT) and operational technologies (OT) continues to accelerate. Largely driven by the desire to reduce operating costs, integrate operational data into enterprise resource planning (ERP) tools, support a mobile workforce, and to provide operational data to key decision makers, IT/OT convergence promises to deliver substantial value to organizations. However, IT/OT convergence, the new "Industrial Internet of Things," has the potential to expose organizations to substantial cybersecurity risks.  We will discuss some of these cybersecurity challenges and learn about some opportunities to help mitigate these risks.
5G For The Canadian Economy – Jeremy Gabel, SaskTel  5G
5G is more than just the next generation of wireless communications.  It brings three new aspects to the table: greater speeds (to move more data), lower latency (to be more responsive) and the ability to connect a lot more devices (sensors and smart devices).
Wireless communications are pervasive in society, but the needs are shifting.  Jeremy will provide an introduction to 5G, the fifth generation mobile technology, while also discussing 5G in Canada and how 5G will help fuel the Canadian economy.
The Saskatchewan Technology Labour Market: Needs and Interventions – Aaron Genest, President, SaskTech
Saskatchewan's technology companies are growing at an unprecedented rate, attracting record investment, hiring record numbers of employees, and growing as a proportion of the number of companies in the Province. While this is welcome news for an economy that has long been reliant on the boom-bust cycle of natural resource extraction and agriculture, Saskatchewan is struggling to meet the sudden labour requirements. 
SaskTech, post-secondary institutions, government, and other stakeholders have developed a multi-pronged effort to situation Saskatchewan's educational, immigration, and investment systems to feed the surge in technology growth without exposing the province's institutions to the dangers of a bubble.
This talk will review the current state of the technology labour economy and how SaskTech and others are working to meet the needs of the technology labour market.
What Side of Digital Disruption Are You On? – Mohan Mailvaganam, Xerox
Learn how we are empowering our clients to reimagine their operations at the intersection of physical and digital. Learn how you can use workflow automation, content management and print infrastructure optimization to jump-start digital transformation at your organization.
Learn from real world implementations that have enabled organizations to transform the way they operate and interact with their markets.
---
PANEL  DISCUSSION
Moderated by Aaron Genest
Building on Aaron Genest's talk about labour challenges, we return to the theme to hear from government, industry, and education representatives. 
Panelists will have the opportunity to answer the following questions. 
What is your organization doing to address the challenges faced by the industry in gaining access to high-quality labour?

What are the primary barriers you face in meeting these challenges or executing on your plan.
Panelists:
Alyshia Chobot, Director, Customer Success, Gasbuddy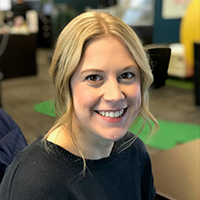 Alyshia Chobot is a Paul J. Hill School of Business Alumni, with a major in Entrepreneurship who loves driving change in a fast-paced, technology focused environment. She is an experienced Customer Success Leader with extensive knowledge of helping clients achieve their desired results and return on investment for products purchased.
Alyshia currently leads the GasBuddy support team, responsible for ensuring a positive support experience for a large consumer audience as well as the B2B client success team, responsible for navigating the client journey on GasBuddy's SaaS products. When not working with customers, she enjoys the outdoors and the arts.
Mark McLoughlin, Deputy Minister, Advanced Education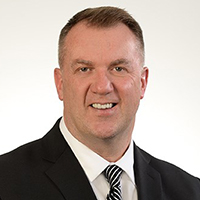 Mark McLoughlin was appointed Deputy Minister of Advanced Education in September 2017. Prior to his appointment, he was Executive Director of Development and Government Relations at Olds College, and was previously a Vice-President of Advancement.
Mark's experience in the higher education sector also includes being appointed in 2011 as Director of Development for the University of British Columbia Okanagan Campus. In addition, his career includes over thirteen years in the financial sector, both at the board governance level and the executive level within the credit union systems in Alberta and British Columbia. Mark's professional experience has been centered on partnering with diverse stakeholders, championing numerous successful post-secondary capital campaigns, as well as managing large teams in Development and Fundraising. Mark began his career as a professional athlete, enjoying a successful 17 year career in the Canadian Football League, winning 3 Grey Cup Championships with the Calgary Stampeders.
Mark holds a B.Ed (Kinesiology) and a B.A. (Marketing and Communications) from the University of South Dakota. He also completed certification training related to Board Governance, Human Resources, and Leadership Development.
Thomas Chase, PhD, Provost and Vice-President (Academic), University of Regina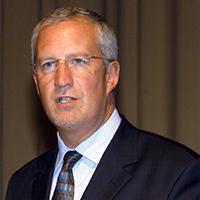 Dr Chase holds a PhD from the University of Glasgow (Scotland), where a doctoral fellowship enabled him to do research in the Department of English Language. He also holds the licentiate diploma in organ performance from Trinity College (London) and works on French organ literature of the 19th and 20th centuries, focusing especially on the music of Marcel Dupré. He has performed and lectured widely, including appearances in Vancouver, Québec City, Toronto, Boston, Philadelphia, New York, Newark, Seattle, Sao Paulo (Brazil) and Sydney (Australia). In 2004, the Royal Canadian College of Organists awarded him the diploma of Fellow, honoris causa, in recognition of his "outstanding contribution to organ music as performer, scholar, and visionary." Dr Chase's service outside the University includes membership on the Saskatchewan Higher Education Quality Assurance Board, membership on the board of the Saskatchewan Academic Health Sciences Network, chair of the national management committee for Faculty Bargaining Services, and from 2011-2017 membership on the Board of Trustees of the MacKenzie Art Gallery.
Thomas Archer, CEO, SaskInteractive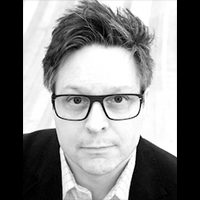 As the CEO of SaskInteractive, Thomas leads the organization by representing members involved in the development of interactive digital media in Saskatchewan. SaskInteractive acts on behalf of its members to identify potential business opportunities, strategic partnerships and collaboration. Connecting the industry to government, educational institutions and to enhance public awareness of the industry. Thomas has several decades of experience in the arts and business development across Canada and is a leader who excels at understanding markets and implementing business strategies that will lead to success. Equally comfortable working with private or non-profit ventures, boards and clients of all types. Champion of the arts and proud of the creative talent in all Saskatchewan industries.
Todd Antill, Sr. Director, NPK IT at Nutrien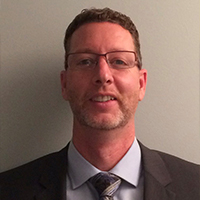 At Nutrien, our purpose is to grow our world from the ground up. As the world's largest provider of crop inputs, services and solutions, Nutrien plays a critical role in feeding the future by helping growers to increase food production in a sustainable manner. As the Sr. Director of IT across Nutrien's Nitrogen/Phosphate and Potash business units, Todd is accountable for driving business transformation through the delivery of innovative technology solutions. In addition to being a member of Nutrien's global IT Leadership Team, Todd also represents IT on the Leadership Team for the Potash business unit, and is a member of Nutrien's global Innovation Team. He is passionate about supporting Saskatchewan's educational institutions and is an active member of multiple Program Advisory Councils for Saskatchewan Polytechnic.
Alastair MacFadden, Deputy Minister, Ministry of Immigration and Career Training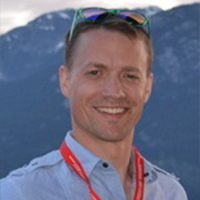 Alastair MacFadden is the Deputy Minister for Immigration and Career Training. His team leads labour market development activities in the province, including workforce planning, pre-employment and employment services, adult basic education and skills training, apprenticeship, immigration and settlement services. His career path has included roles in academic research, the not for profit sector, and government – all linked with a commitment to solving problems through evidence and collaboration. With an academic background in biochemistry and psychology, and masters in brain and behavioural psychology, Alastair is passionate about building evidence to: help individuals make informed career decisions; assist training providers and other partners with program improvement; and help employers make informed choices about staff development, recruitment and retention.
---
CONFERENCE AGENDA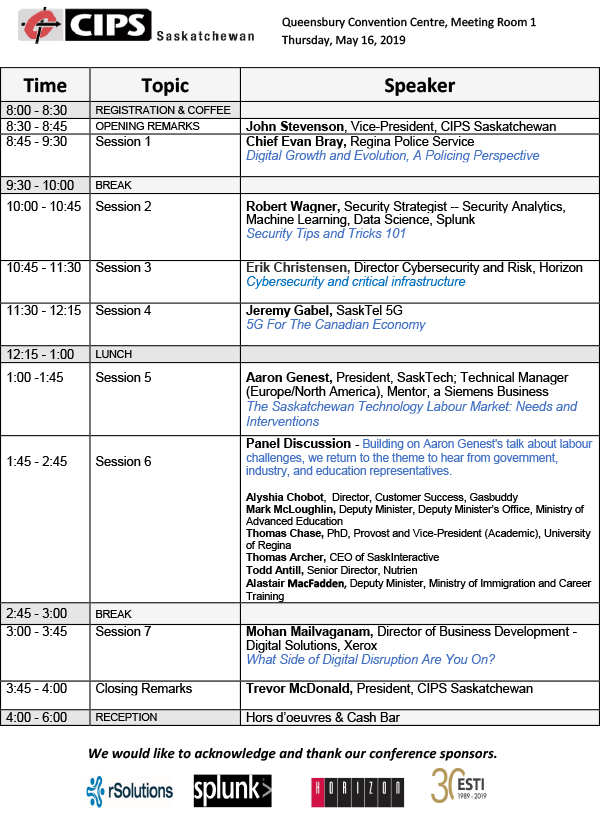 ---
LOCATION 
Queensbury's Convention at Evraz Place
Meeting Room 1 & 2
1700 Elphinstone Street, Regina, SK S4P 2Z6
https://www.evrazplace.com/parking-information
---
CANCELLATION POLICY & LATE REGISTRATIONS
Refunds not available, credit notes will be issued. 
For questions and late registrations email mgalati@cips.ca
Space is Limited so Register Soon!
---
---
SPEAKERS' BIOGRAPHIES
Chief Evan Bray, Regina Police Service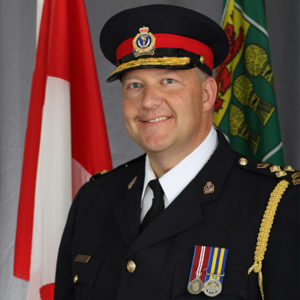 Evan Bray has 24 years' experience with the Regina Police Service, having worked predominantly as a front line uniformed police officer in Regina's Central and North Districts. 
Evan was a Drill instructor at the Saskatchewan Police College for many years as well as a team member and Leader on both the Crowd Control and the Crisis Negotiator Teams.
Evan was involved for many years with the Regina Police Association, the Saskatchewan Federation of Police Officers and sat on the Canadian Police Association Board of Directors. 
Evan is currently Co-Chairing a Special Purpose Committee on Illegal Firearms in Canada for the Canadian Association of Chiefs of Police. Evan has been involved in numerous charities through the years and currently is one of the community leaders developing a strategy to end homelessness in Regina.  Evan spent the last year as the United Way Regina Community Champion.
Evan's wife Jodie is a school teacher in Regina, his son Cy is a police officer with the Saskatoon Police Service and his daughter Ella has recently graduated as a paramedic.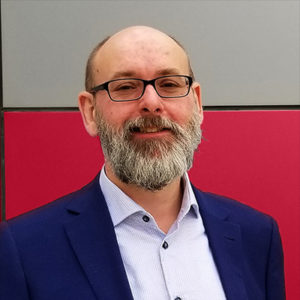 Erik Christensen
Erik Christensen has over 27 years of experience in Information Technology. In his 23 years in the private sector Erik has worked in industry, resource mining, energy and transportation & logistics. In the public sector, he has worked with higher education and public healthcare institutions.  For the past 15 years, Erik's career has focused solely on cybersecurity and risk in both Information Technology and Industrial settings.  Erik Christensen previously sat on the Critical Infrastructure Advisory Network for Saskatchewan.
Jeremy Gabel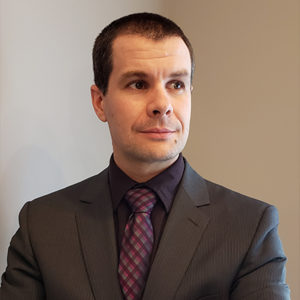 Jeremy has been working in the Telecom, IT, and Mobile sectors for 15 years. Throughout his career, he has held a number of roles in the areas of Technical Support, Network Planning and Strategic Planning. In a recent assignment with SaskTel International, Jeremy led the core network implementation for a startup mobile company in the Bahamas, allowing them to turn up service and be in market within 3 months.
Jeremy's focus is monitoring technology trends and evolution and identifying how they can be utilized to solve business problems and enable new opportunities.
Aaron Genest
Dr. Aaron Genest holds a Ph.D. from the University of Saskatchewan in Computer Science (Human Computer Interaction). For the last eight years, he has worked for Solido, a Saskatoon startup that was recently acquired by Siemens. Aaron has served as the Siemens representative to SaskTech and President since its founding in 2018. Prior to his career in technology, he spent ten years touring as a professional musician. He is now much more sane.
Mohan Mailvaganam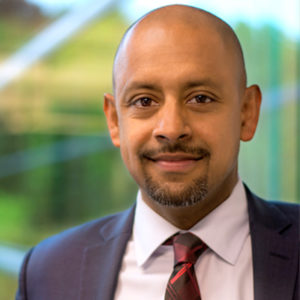 Mohan Mailvaganam, Director Digital Solutions, Xerox Canada, helps clients rely less on paper by leveraging technology and services to move to digital ways of working. As the leader of the national Canadian Process Automation practice, he manages a team of Business Development Executives and subject matter experts to deliver digitization and process automation solutions to Canadian companies in the large and enterprise market segment. In his 18-year career at Xerox, Mohan has held various client-facing and management roles across technical, sales, consulting, marketing and program functions within Xerox. He most recently established and led the National Consulting Practice for Managed Print Services and Workflow Automation.  Mohan holds a BA in Computer Engineering from McMaster University and an MBA from Athabasca University.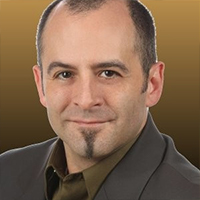 Robert Wagner
Security Strategist — Security Analytics, Machine Learning, Data Science
Bio: 
CIPS Saskatchewan 2019 Professional Development Conference