11:30 am – Registration and Lunch, 1:00 pm – Event ends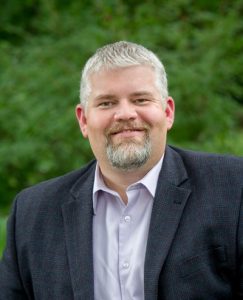 Speaker:  Ryan Francis  I.S.P., PMP, CISM, ERP Program Manager – City Of Saskatoon 
Ryan Francis is a business & information technology leader that has focused his career across numerous areas such as program & project leadership, enterprise architecture, business analysis, application development, technical infrastructure, digital marketing, and cybersecurity.
Ryan has held leadership positions at the National Research Council, Shared Services Canada, CSC (now DXC Technology), Prairie Plant Systems (now Aurora Cannabis) and is currently the ERP Program Manager with the City of Saskatoon. He takes pride in building relationships to really understanding colleagues' and customers' situations and enjoys collaborating with both business & technical audiences. He credits continuous customer focus and a personal enjoyment towards life-long knowledge building as keys to keeping him ahead of expectations. 
Topic:  City of Saskatoon's journey towards business transformation through modern ERP technology
The City of Saskatoon is embarking on an important transformation to change the way employees work by leveraging a large scale SAP S4/HANA and SuccessFactors implementation that includes modern processes in finance, human resources, asset management and supply chain. 
What are some of the hurdles the city has faced? Organizational change management, executive leadership, and skilled staff to deliver on our mission. Come learn from this live and in-progress case study how the City is dealing with these common issues.
Location: 
Innovation Place, 15 Innovation Blvd, Saskatoon, SK – Candle Room
Our thanks to Innovation Place for their venue sponsorship!
Registration Closes: January 31st 2020 @ 5 pm CT
CIPS SK Saskatoon Feb 5th Lunch Event: "City of Saskatoon's journey towards business transformation through modern ERP technology"